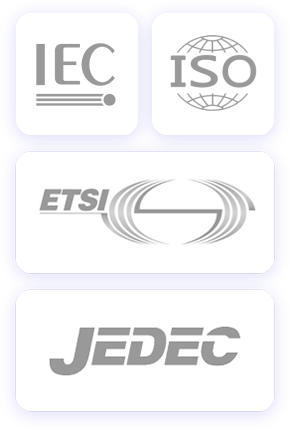 ISO/IEC 7810:2003, ID-1
ISO/IEC 7810:2003, ID-000
ETSI TS 102 221 V9.0.0, Mini-UICC
ETSI TS 102 221 V11.0.0
JEDEC Design Guide 4.8, SON-8
ETSI TS 103 383 V12.0.0
GSMA SGP.22 V1.0
The tri-cut SIM is perforated so that you can break out a Standard, Micro or Nano SIM from the same card. These can then be installed in the device if you need to use the SIM in a different size. Carefully break off the SIM from the plastic holder. Depending on the type of your devices' SIM slot(s), detach the Standard, Micro or Nano SIM card format. Insert the SIM into your device and switch it on.
The SIM will automatically detect your location and configure the necessary settings required to register to a network operator. Make sure you are selecting a partner provider only.
SIM cards store network-specific information used to authenticate and identify subscribers on the network. The most important of these are the ICCID, IMSI, Authentication Key (Ki), Local Area Identity (LAI) and Operator-Specific Emergency Number. The SIM also stores other carrier-specific data such as the SMSC (Short Message Service Center) number, Service Provider Name (SPN), Service Dialing Numbers (SDN), Advice-Of-Charge parameters and Value Added Service (VAS) applications. (Refer to GSM 11.11[8])
SIM cards can come in various data capacities, from 8 KB to at least 256 KB. All can store a maximum of 250 contacts on the SIM, but while the 32 KB has room for 33 Mobile Network Codes (MNCs) or network identifiers, the 64 KB version has room for 80 MNCs.[citation needed] This is used by network operators to store data on preferred networks, mostly used when the SIM is not in its home network but is roaming. The network operator that issued the SIM card can use this to have a phone connect to a preferred network that is more economical for the provider instead of having to pay the network operator that the phone 'saw' first. This does not mean that a phone containing this SIM card can connect to a maximum of only 33 or 80 networks, but it means that the SIM card issuer can specify only up to that number of preferred networks. If a SIM is outside these preferred networks it uses the first or best available network.